Piano Moving Services
At De Ford & Sons we are able to serve all of your piano needs. We have worked hard to find the best in the business when it comes to piano moving services. Our piano movers are highly trained and professional. Not until they have proven themselves do we allow them to move pianos for De Ford & Sons Piano Sales, LLC, or for you. This may take months, but our commitment to excellence demands that your piano is moved safely and on time. You will not be disappointed.
What We Do
Uprights, Grands, and even Organs! Whether you're buying a new or used piano, relocating, or just wish that your piano was in the other room, contact us. We offer free estimates within a 45 mile radius of our home base and service all of the Midwest. We can also help you find a piano technician to tune and/or repair your piano!
Meet Our Mover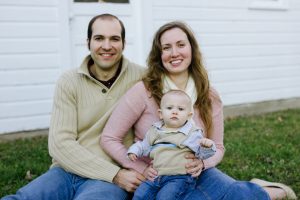 Stephen Novak is our primary piano mover. He is happily married to his beautiful wife Ashley and the proud father of two sons. Stephen is dedicated to giving you the best experience possible. He is always looking for ways to maximize efficiency so that your piano moving experience is as smooth as possible. He was professionally trained for over a year and is fully competent to move your piano. He fully understands disassembly and reassembly in the moving process. Contact us today to schedule your move! We look forward to serving you!